Homemade Wardrobe:
I am ready to take my wardrobe into my own hands. Here is my experience attempting to sew my own clothes, for better or worse!
I shared earlier that I was looking to stretch myself some more apparel sewing, involving several projects.
I have this fun, flirty fabric to work with and I was looking for a new dress pattern with a full skirt and a 60s vibe. I've been feeling a little Mad Men lately...
For that purpose, what could be better than a pattern directly from the 60s? Just my size, I found it on trusty Etsy from seller Hip and Vintage! I am so excited I stumbled upon this store and nabbed up little Simplicity 5086!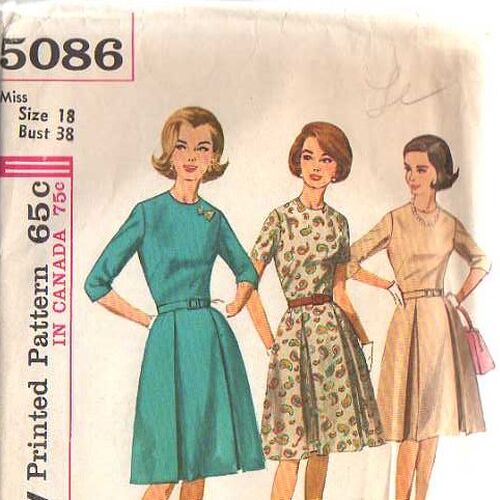 Exactly what I wanted! A skirt that's not too full, but feminine, a nice length down to the knee, and the option for a three quarter sleeve. I think this was made for me to teach in... If this goes well, I can see making a lot of these. Stay tuned!